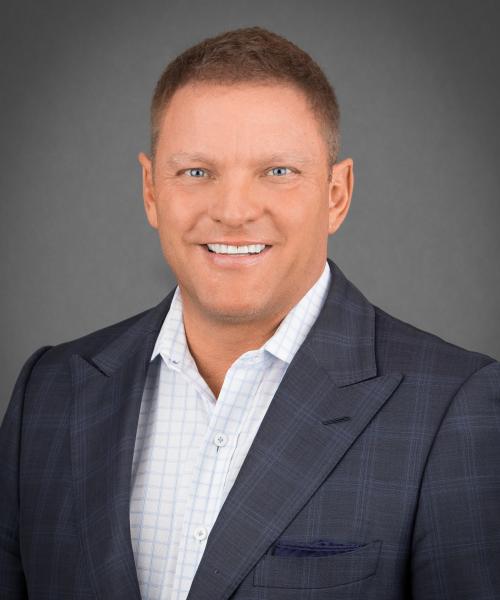 Todd Rustman

CFA®, CFP®, CLU®, EA
Managing Partner
Todd Rustman serves as a Founder and Managing Partner of Clarity Capital Partners.
When you come from a family of teachers, some might consider it fate to end up as a professional financial advisor. Todd Rustman's career path, however, was not quite that clear-cut as a youngster growing up in Missouri.
Things started to come into focus - quickly - during a summer job working at the school bus company his father owned. His dad handed him a broom and told him to take "the idiot stick" and start sweeping. It didn't take long for the teenager to understand this was not how he wanted to live his future life.
Fortunately, Todd, a voracious reader, was also an exceptional student. He finished high school by landing a scholarship that took him out west, far from the world of maintenance garages and mechanics. He enrolled at Pepperdine University, graduating in 1992 and later going on to earn an MBA in International Business and Finance from Thunderbird University.
He put that advanced education to good use after college, joining Long-Term Credit Bank of Japan, Ltd. before on moving to the institutional client side with PIMCO and, later, portfolio manager for HNW Private Clients through Mellon Private Asset Management. After four years with Mellon, and a year as vice president with Kayne Anderson Investment Management (prior to its sale), Todd founded Clarity Capital Partners in the fall of 2000.
Influenced by the teachings of readings of investment legends such as Warren Buffett and Charlie Munger, Todd remains true to his Midwest roots by simplifying complex and confusing financial constructs for his clients. His disciplined approach to wealth management aligns strategy with client objectives and timelines. He will reverse engineer desired outcomes, presenting options developed through quantitative data, analytics and related research generated from Clarity Capital's deep bench of financial advisory partners and resources.
Todd has been named one of Orange Coast magazine's 5-Star Wealth Managers* annually from 2013-2018. His professional certifications include CFA® (Chartered Financial Analyst), CFP® (Certified Financial Planner), and CLU® (Chartered Life Underwriter) credentials .
Jackie Robinson once said, "Life is not a spectator sport." Todd lives by that philosophy, serving as a co-founder of the Levendi Winery as well as maintaining an active role in Southern California civic and business groups. In addition to being a founding Board member of Gen-Next, he serves on the Board of the Gen-Next.
When he's not inspiring others - or, even better, being inspired by them, Todd enjoys spending time with his family in Nellie Gail Ranch with wife Sherry and their children, Sierra and Cayden.
*For more information on the 5 Star Wealth Manager process, please click HERE.