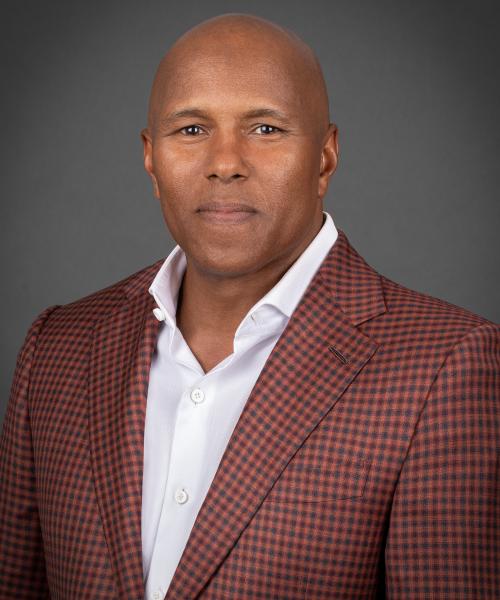 Kevin DeAllen
Family & Team Leadership Specialist
Kevin serves as Clarity's Family & Team Leadership Specialist. 
If the books Moneyball and Good to Great had a love child, he would be Kevin DeAllen. A natural born contrarian with a passion for data-driven, radical candor and trustworthy high-output. When he discovered these were the same characteristics which drove his boyhood teachers crazy – they became part of the driving force behind his ability to save leaders, organizations, and their businesses from themselves.
Today, Kevin DeAllen and creator of the Complete Behavioral Wealth method, a system which helps families of affinity to use behavioral science to accomplish the non-financial aspects of Complete Family Wealth (taught by legendary wise counselor on family wealth; Mr. DeAllen leverages proprietary, behavioral science technology to create predictive analytics. These are used by leaders to sharpen their intuition for family leadership, properly motivate individuals (especially "Millennials"), save time and reduce stress. Thus, cultivating family cultures rooted in values and thriving on knowing their people at the deepest levels.
He studied business administration at USC Marshall School of Business and Social Entrepreneurialism at Harvard Kennedy School of Government. He is also part of the City National Bank – Black Business Leaders Hall of Fame in Los Angeles. Early in his career as a social entrepreneur at Steadfast Cos, he lead the first team in the US to build learning centers within apartment complexes in disenfranchised areas and also helped to create housing programs for emancipated foster youth. Later he consulted HUD in their National Neighborhood Networks initiative. As a volunteer, he co-founded Rock Harbor Church in Costa Mesa, Teen Leadership Camp for foster kids and he partnered with his wife, to establish scholarships and social programs for AIDS orphans in Namibia, Africa. Most recently, they actively serve and support the Orange County Jewish Community Center (JCC). Currently, he sits on the board of directors for Miracles for Kids and St. Mary's School. 
Family culture, the Millennial workforce, servant leadership, smart hiring and building powerful families are Mr. DeAllen's passion. He believes part of his professional calling is to help as many people as possible to know their true natural talents (aka: their Superhero traits) and properly unleash those talents to live their dreams- in work and play.
Mr. DeAllen and his wife, Mrs. Kim DeAllen,  reside in Southern California with their seven amazing children. Yes, seven! So if you think you have seen a management, leadership or culture situation, try getting two double strollers through Disneyland on the regular.